Raclet Marathon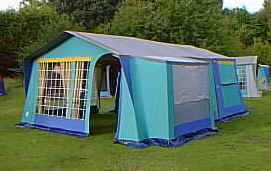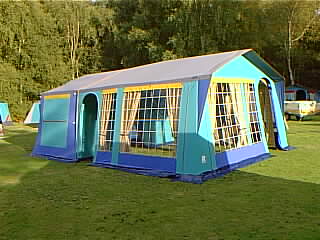 You would have to run a Marathon to find a better value trailer tent.
The Marathon was introduced by Raclet as a new model in 1998 and immediately became there best selling trailer tent for that year.
Although not as high a specification as the normal Raclet range of trailer tents no corners have been cut on quality or what Raclet believe to be essential features of there product that make it stand out head and shoulders from the crowd.
The Marathon has an large and airy 3.9 metre deep awning with push out kitchen extension as well as wardrobe compartment also included in the price are wind down corner steadies spare wheel and jockey wheel as well as Raclet's simple cabin erection method.
£2195.00
Price excludes ex works delivery charge
Back to trailer tent price list.