Raclet Acropolis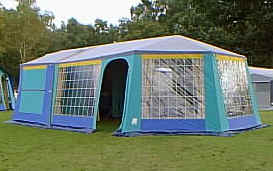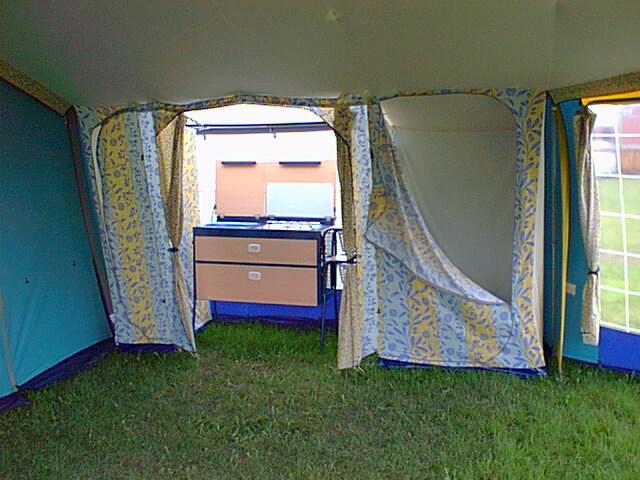 The Raclet Acropolis is a truly monumental trailer tent.
Based on the success of the Marathon last year Raclet decided to increase the range of trailer tents based on their good quality well built but slightly lower specification trailer tents and have now introduced the Acropolis for 1999.
The Acropolis shares the same basic cabin unit as the Marathon but has an incredibly large 4.7metre deep front awning in a 3 sided shapew8ich always allows lots of light to flood into any tent. The Acropolis also has a large kitchen and wardrobe extension area is perfect for long holidays with plenty of room for everyone to move around remembering that the unit can sleep up to 8 people with the addition of the optional under bed tents.
A combination sink and 2 burner cooker unit complete with grill is also included in the price as well as the usual high standards of Raclet workmanship.
£2395.00
Price excludes ex works delivery charge
Return to trailer tent price list.