Acroplois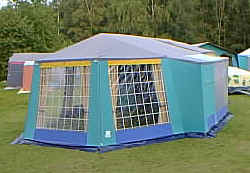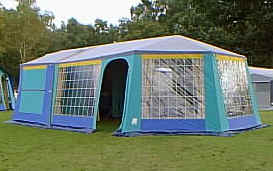 Above: External View of Acropolis......A monumental trailer tent!
Below: The cabin area
£2395.00
The above price excludes ex works delivery charge from France £100.00
What more can you say......A monument to engineering designed to last....
Following the success of the Marathon last year Raclet decided to develop this range of quality value trailer tents for the UK market. The Acropolis has a deeper than average awning and push out kitchen area. Also included in this amazing price is also the kitchen unit, spare wheel and jockey wheel.