Accessories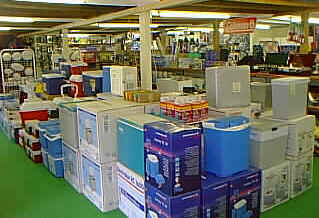 It is very difficult to show here all the accessories that we stock and sell as you can probably see from the above picture there are nearly 2000 lines in our shop some of which are nearly impossible to contemplate sending mail order.
What we have tried to do on the next few pages is provide you with some examples of the best selling lines that we stock.
If there are any lines that you want prices or information on please feel free to contact us either via email or by giving us a call on (01708) 722937 and we will always try to help wherever possible.
Please follow the links below to get some more ideas on Accessories.